Welcome to T Clinic where our mission is to provide you with the best dental and facial care possible in a clean, modern and friendly environment.
Professor Paul Tipton, is a specialist in Prosthodontics and a leading authority in Dentistry and has pleasure in welcoming you to T Clinic. In addition to being a renowned speaker and lecturer within the industry, he is also an ambassador for improving the oral health of our nation. As the Clinical Director at T Clinic he has developed a leading dental team to provide the highest level of oral and facial care. We have a very simple philosophy here; we give you the Dentistry You Deserve.
Your comfort and experience at T Clinic is as important to us as the treatment you receive.
Every detail has been thought of with you in mind. From our bespoke treatment plans to our designated care coordinator assisting in providing you with a seamless journey.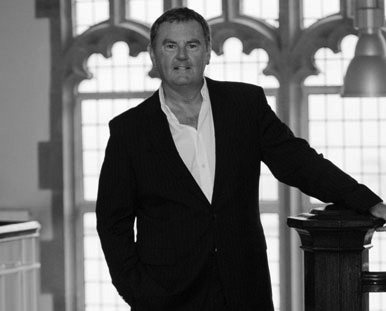 PROFESSOR TIPTON
Each member of our team has been carefully selected by Professor Tipton for their clinical skills, knowledge and approach so you can be confident in the consistency of your care and the quality of results. They are devoted & highly skilled and work together to help you create a truly unique and flawless smile.
In line with our vision of improving oral health in the region and the UK as a whole, we're delighted to have Dr Joe Smarda join us, an Immunologist from the Czech Republic who has achieved great results in improving the general health of his patients and building their immune systems to combat disease and illness. We recommend our patients see Dr Smarda as part of the overall patient care that we offer. There are increasing studies to the links between poor oral health and general health. If you are one of our referring dentists, you may wish for your patient to see Dr Smarda to help improve their overall health and this can be disused with a member of our team at the point of referral.
We understand the busy schedules that our patients have and we know the importance of looking and feeling great. While we strive to educate the public and increase the standards of care in the UK, we live our promise to give you the Dentistry You Deserve.
Professor Tipton is available to see you for an appointment in Manchester, London and Watford.
I saw a patient recently in Oban, you did a full mouth rehab upper and lower for her 20 years ago. It was genuinely some of the best prosthetic work I have ever seen.
After 20 years, just beautiful margins and beautiful functioning occlusion. Really amazing dentistry.
Dr. Abid Faqir - President Association of Dental Implantology (ADI)